Annie is a diehard

Ducks

fan and just a big fan of sports in general. Where as I'm a little more reserved. I don't have a favorite team or anything like that (I get a wee bit competitive around March Madness time, but who doesn't?). But every 2 years when the Olympics roll around I am a dedicated Olympic sports fan. I love the Olympics! Summer and Winter.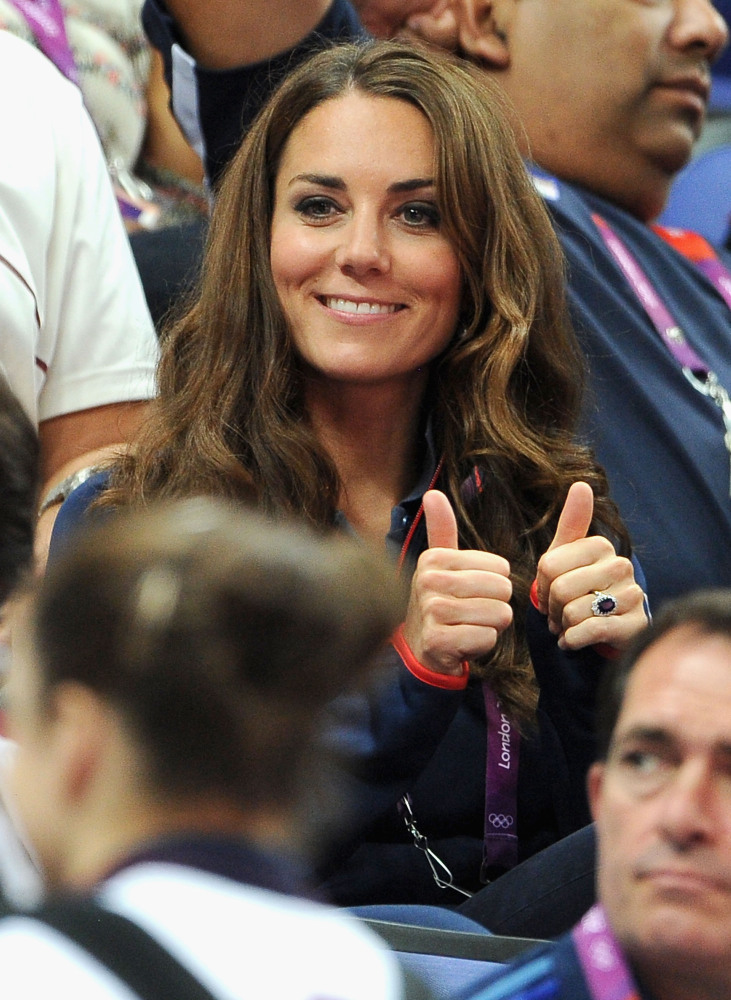 The Olympics are awesome!
So I have been trying to watch as much of this year's Olympics as I can. An added bonus is that it's in London where Princess Kate is one of London's Olympic Ambassador's.
Aren't they so cute?
Some of my favorites of the London Olympics so far are:
Michael Phelps and Ryan Lochte. These two are both amazing to watch and I love their competitive friendship.




Gabby Douglas. Can this girl get any cuter or more amazing? She's been my favorite single athlete to watch so far.


Galen Rupp (

from Annie, he's a Duck!

) and Mo Farah. Both these guys trained in Portland at the Nike campus and were coached by Alberto Salazar. The Men's 10,000 meter has been my favorite event so far. It brought tears to my eyes to see how excited both Rupp and Farah were and how proud their coach was to have trained the Gold and Silver medalists.
Kara Goucher and Shalane Flanagan. I love these two on a normal day. They are the best of friends and also train together in Portland. But when Kara came over to Shalane after she finished the Olympic Marathon in 11th place (Shalane finished 10th) and helped pick her up off the ground I loved them even more. They both looked so defeated but clearly gave it everything they had.
These are my favorite moments so far! But we still have several days to go and I can't wait! What have been your favorite moments or athletes?